MODX Meetup Moscow '18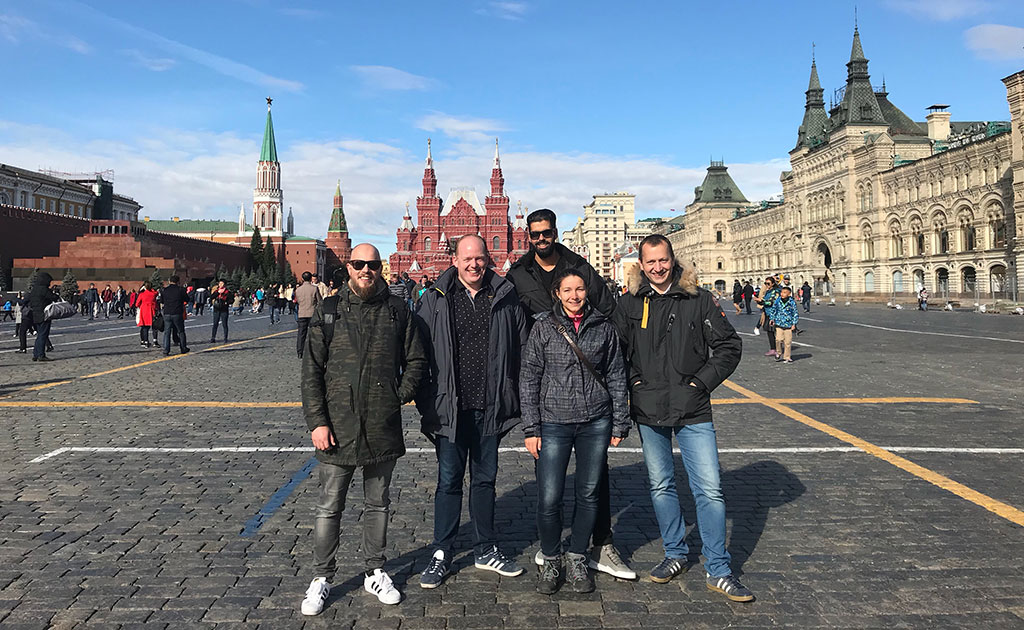 Moscow! It has been on our Meetup-location wish-list for years now. The Russian MODX community is huge and now is finally the time for a meetup in the Russian capital: Moscow!
The people behind the well-known modstore.pro and modhost.pro websites organised the meetup: a wonderful location, speakers and live-translation. This was the second time we got live-translation during a meetup (Minsk 2017) was the first time and it works perfect! Russian and English speaking people in one audience.
The meetup started at 14:00 local time in the Turgenev Library. The following speakers were scheduled:
Ryan Thrash: Meet Fred, the Friendly Editor
Yevgeny Sheronov: SEO Filter
Artem Zernov: About GitModx
Evgeny Borisov: Security in MODX
Gauke Pieter Sietzema: MODX3
Michael Voevodsky: E-commerce without an operator
MODX3 was a hot topic and it was made clear that 2.7 needs to happen first with a community effort of testing. After that, we can move on with merging 3 in 2.7.
With the next MODX Bug Hunt happening on October 12-14, it is an excellent opportunity to finish 2.7. More info about the next Bug Hunt in Köln
can be found here
.
After the meetup, around 18:00, we continued our meetup in an Oktoberfest-themed bar where a Russian buffet was served for all MODXers. The evening proceeded with good laughs, knowledge sharing and plans for follow up meetups in St Petersburg and/or Novosibirsk.